In the increasingly pursuit of the functionality and aesthetics of the items, the
kitchen sink
has been redefined, and the sinks of various shapes and materials make it no longer a monotonous, single-function kitchen appliance, but a modern combination of decoration and function. The ideal sink for the kitchen.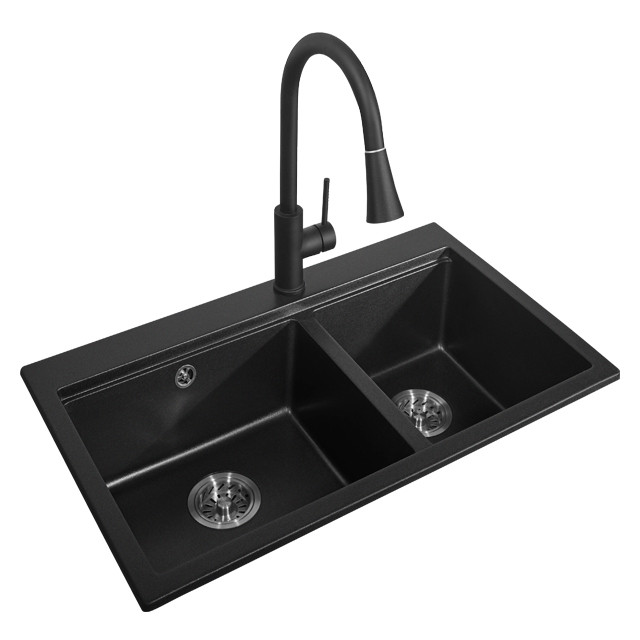 Most people nowadays like to install under-counter basins. The under-basin basins are not easy to destroy the overall style, and sanitary cleaning will be more convenient. The aesthetics of the sink is related to the quality of the faucet. As shown in the figure, the chrome-plated faucet complements the matte sink.
Sometimes the sink is installed at the corner of the console, which can be used for the operation of the original space, leaving a place where both sides of the sink can be taken care of.
In the interior decoration design, it is said that the material in the stone has the highest value, and the marble must be indispensable. The delicate and clean appearance combined with the natural and unique pattern is definitely the first choice for the style of the sink material. However, marble is aesthetically pleasing and requires care in terms of maintenance. The surface of the marble is porous, easy to dye, and resistant to the corrosion of chemical products. It is still contraindicated in daily use.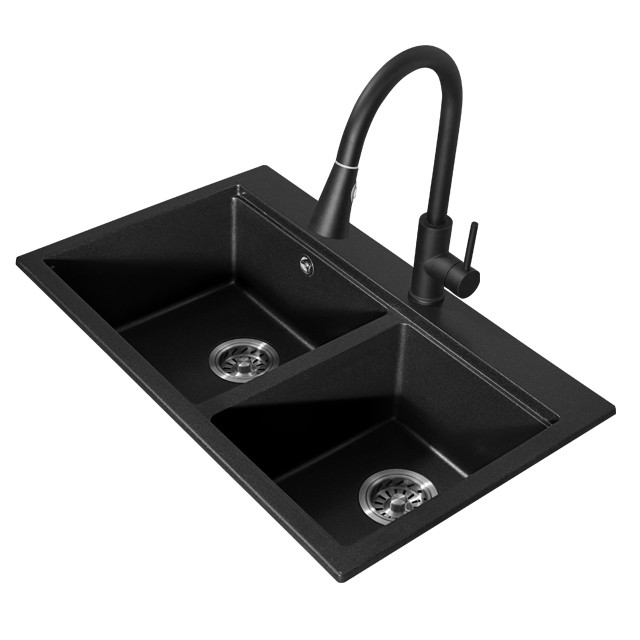 Even if marble is a rigid material, it will succumb to the designer's hand. This fish-shaped sink is carefully crafted by the designer and matched with the ink-blue countertops. It looks quite special.
This square, deep, deep sink is also called a farmhouse sink. The advantages of this type of sink are obvious, and the splash is not easy to splash on the body or elsewhere. The rough natural-textured marble sink, without too many traces of artificial decoration, is suitable for a Nordic-style house decorated with harmony between man and nature.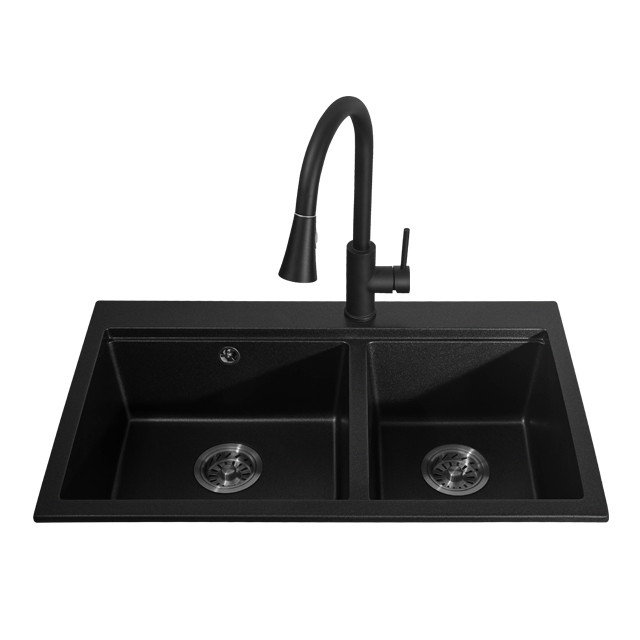 If a single sink can meet your cleaning needs, try this deep combination sink. The shallow basin may not be suitable for dishwashing, but it is suitable for washing fruits or some small objects. Like the deep basin, this shallow basin also has a drain.
There are also many types of materials for deep and shallow sinks, such as stainless steel, ceramics, marble and copper. The price of stainless steel will be cheaper, with a pull-out faucet that can help with multi-faceted cleaning. However, some shallow basins do not have a water pipe. The drainage method is to pass the slope of the shallow basin, so that the water flows into the deep basin and then drains away.
The deep and shallow sink of marble, with a simple copper faucet, highlights the temperament.
Metal sinks, especially brass sinks, are stylish and easy to maintain, which is why it is popular. Brass sinks are less common than stainless steel sinks. If you have a soft spot for brass sinks, brass or copper-plated sinks are ideal.